Chickamagalur would be enjoyable with lots of places to trek around and less crowd.
Top places to visit
Chikmagalur Tourist Places
Chikmagalur Tourist Places are famous for their serene environment, lush green forests and tall mountains. 15 Best Places to be Visit in Chikmagalur District are: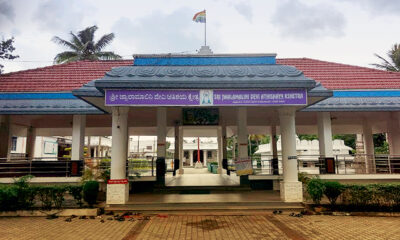 Simhanagadde Jwalamalini Temple
Atishaya Shri Kshetra Simhanagadde is a famous Jain temple in Narasimharajapura of Chikmagalur district in Karnataka. This temple is considered one of the main Jain center dedicated to the Goddess Jwalamalini. The temple houses an idol of Jwalamalini, preceding as guardian deity of the temple. The idol has eight hands carrying dāna (donate), double arrow, chakra, trisula, pasa, flag, bowlet and kalasa. The temple belongs to the Vijayanagara period and forms part of the Yapaniya sect of Mula Sangha. The temple complex includes a Humcha Matha and is a site for one of the 11 surviving Bhattarak in Karnataka. The temple houses a depiction of Samavasarana in the main devi Pārśvanātha Basadi.The temple is famous for its chaturvidha (four-fold) dāna' tradition.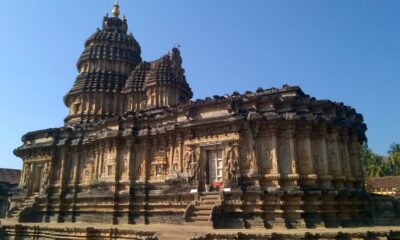 Sringeri Sri Sharadamba Temple
Regarded as one of the most sacred Hindu pilgrimages in South India, Sringeri (also called Shringeri) is a hill town and Taluk headquarters located in Chikkamagaluru district of Karnataka. It is the site of the first maṭha (Dakshinamnaya Sringeri Sharada Peetham) established by Adi Shankara, Hindu theologian and exponent of the Advaita Vedanta philosophy, in the 8th century CE. Sringeri was the abode of Shankaracharya, the great 9th century philosopher and social reformer. Located on the banks of the river Tungā, the town draws a large number of pilgrims to its temples of Sri Sharadamba, Sri Vidyashankara, Sri Malahanikareshvara and other deities. The exquisitely sculptured Vidyashankara Temple overlooking the Tunga River, houses the Vidyatirtha-linga and is a synthesis of Dravidian and Hoysala temple architecture.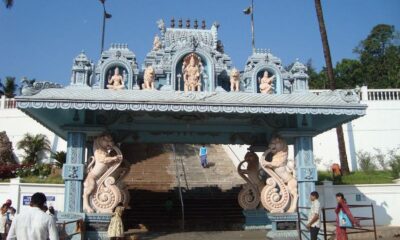 Horanadu Sri Annapoorneshwari Temple
The Annapoorneshwari temple at Horanadu is a famous one, and is on the itinerary of most people who visit Mangalore or Sringeri. Horanadu is about 2 hours away from Sringeri, and is an extremely beautiful temple. The idol of Annapoorneshwari is life size, and covered with gold from head to toe. This is quite an ancient temple, and is regarded as the kula devathai, or the household deity of many people residing in Chickmanglur District.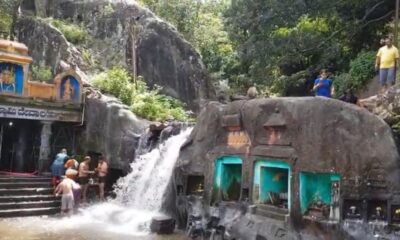 Kallathigiri Falls
Kalathgiri Falls are sited near Kemmanagundi, which is 55 km north of Chikmagalur, a naturally blessed district that is the main attraction in Karnataka. At Kalathgiri Falls, pilgrims love to witness a small temple that is sandwiched between the waterfalls and rocks. Being a quintessential Indian temple, it retain idols and stone sculptures of the predominant God and Goddesses that turns this place into a pilgrimage destination as well. Around the year, devotees, frequent and occasional travelers crossing into Chikmagalur do visit the Kalathgiri Falls to view the temple and serene aura of this highly revitalizing site.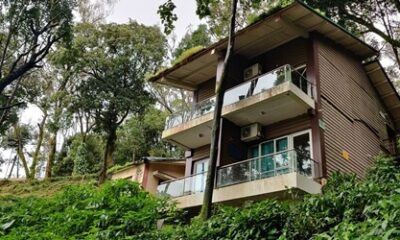 Kemmanagundi
55 kms north of Chikmagalur, this is a scenic hill station, situated on the Baba Budan range at a height of 1,434 m. 8 kms from Kemmanagundi are the Hebbe Falls where the water gushes down from a height of 168 m in two stages. The Kalhatti Falls are 10 kms from Kemmanagundi. The water here cascades down a height of 122 m. There is also a local temple here, constructed in a gap between rocks.
Z - Point
Z point is a vantage point at Kemmangundi and can be reached by asteep uphill trek of about 45 mins. from Raj Bhavan and is another favourite place of people who want to view a spectacular sunrise. As it is a walk beware of slippery roads and snakes and also visit shanthi falls near Kemmangundi.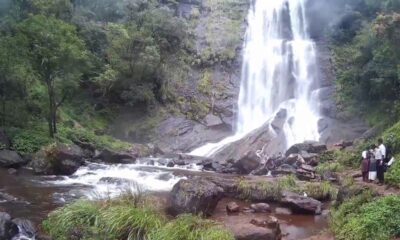 Hebbe Falls
Hebbe Falls are situated about 10 km away from the famous hill station Kemmangundi in Karnataka, India. This waterfalls is inside a coffee estate and can be reached either by walk or four-wheeler. An 8 km trek from Kemmangundi along a steep and narrow path leads you to these sprightly falls. Surrounded by dense forests and coffee plantations, Hebbe Falls gushes down from a height of 551 ft[1] in two stages to form Dodda Hebbe (Big Falls)and Chikka Hebbe (Small Falls.) Don't miss a refreshing dip in this herb-infused water. Distance from some cities in Karnataka.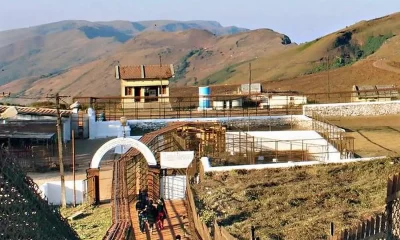 Datta Peeta
Dattatreya Peeta, nestled in the Datta Peeta hills, is a revered shrine for both Hindus and Muslims. A laterite cave here is believed to have sheltered, at different times, both Guru Dattatreya and the Muslim saint Hazrat Dada Hayath Mir Khalandar, sent to India by Prophet Mohammed. Muslims celebrate urs at the site three days every year in the month of Rabi-ul-Avval, the third month of the Islamic calendar while Hindu devotees observe Dattatreya Jayanti every year during Kartik Poornima celebrations.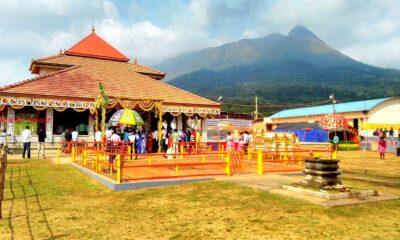 Devirammana Betta
Devirammana Betta is one of the three major hills in the range. The Hill is very steep and pointed. Hundreds of devotees climb the hill during first day of Deepavali to get the devi darushana. More than seeing the god, its the beauty of nature that the people rejoice. This is might be the reason temples are built in places where nature reveals its vastness and beauty.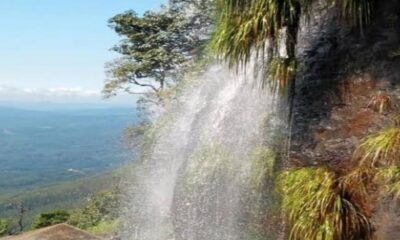 Manikyadhara Falls
Manikyadhara Falls, located in proximity to Datta Peeta Hills. Situated in the midst of the Shola Forest, the fall flows throughout the year. Location of the Manikyadhara Falls also offers an opportunity for witnessing beautiful surroundings and greenery on the hills. Manikyadhara, meaning 'a string of pearls' is also associated with a legend. According to the natives, saint Hazrat Dada Hayath Mir Khalandar along with his 4 disciples came to the site in search of water. After their prayers, they were blessed with water flowing from the mountains in the form of this waterfall.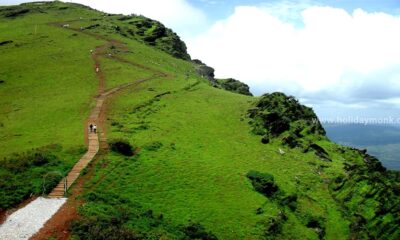 Mullayanagiri
Mullayanagiri is the highest peak in Karnataka, India. Mullayanagiri is located in the Datta Peeta range of the Western Ghats of Chikmagalur Taluk. With a height of 1,930 metres (6,330 ft), it is the highest peak between the Himalayas and the Nilgiris. Mullayanagiri is one of the best trekking place in Karnataka and South India.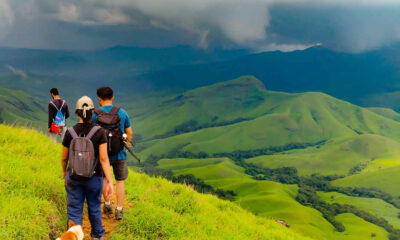 Kuduremukha
95 kms southwest of Chikmagalur is the secluded hill station of Kuduremukh. Situated 1894 m above sea level, the Kudremukh hills overlook the Arabian Sea and are chained to one another with deep valleys and steep precipices. There is rich flora and fauna here, waiting to be discovered. Caves asking to be explored. Ruins and traces of old civilizations inviting a study. Lovely, unspoiled places to camp. Can any trekker resist Kudremukh? This place is also rich in iron-ore deposits.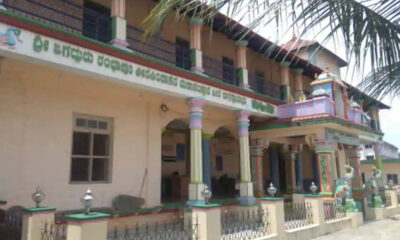 Balehonnur Mutt
Balehonnur is a town in Narasimharajapura taluk, a township of the Chikkamagaluru district.Balehonnur is located around 50 km northwest of Chikmagalur.  Balehonnur is dominated by coffee estates.  It is famous for being the oldest Dharma Peetha among the five Panchapeethas — Rambhapuri Peetha of Veerashaiva sect of the Hindu religion. According to Hindu mythology, it is said that Shiva himself came out of the linga in human form as Paramacharya Renukacharya. Baba Bandesha dargah is located in main road of the city and yearly traditional "Urs" is celebrated every year.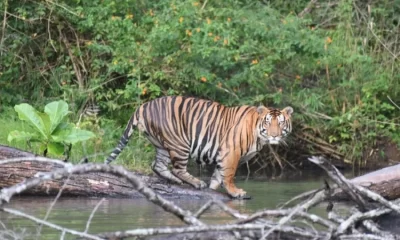 Muthodi Forest
Muthodi is one part of Bhadra reserve forest which is around 20 km form Mallandhur. Its a beautiful scenic place.Kavikall Mata is at the top of a mountain and has an amazing view of the Bhadra reserve forest.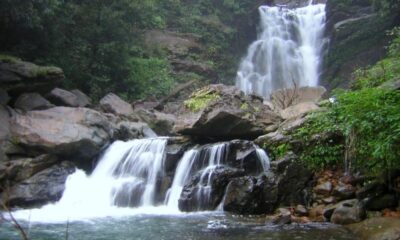 Hanumana Gundi Falls
Hanumana Gundi Falls is situated in Kudremukh National Park between Kudremukh Road and Lakya Dam. The site featuring this beautiful waterfall is a popular hiking spot. The 100 ft waterfall can be accessed from 400 steps that are climbed down from the main road to reach the site. Hanumana Gundi Falls is managed and maintained by forest department of the state government. Visitors can indulge in exploring and hiking activities in the region along with witnessing the beautiful waterfalls. Besides, tourists can also take bath under its water stream. Along with the fall, tourists can also visit Bhagavathi Nature Camp that offers an opportunity to engage in activities like trekking and camping.